DGC INVITATIONAL 2022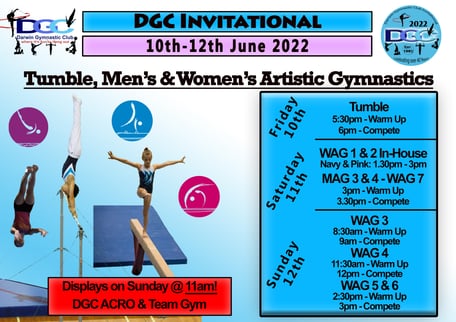 Between 10th and 12th June, Gymnasts from Alice Springs Youth Centre, ENRG & TGA, along with DGC Squad gymnasts will compete at their first Invitational for 2022, hosted by Darwin Gymnastic Club. They will be competing in Men's Artistic Gymnastics, Women's Artistic Gymnastics and Tumbling.

Members, their families and guests are invited to come along to support these young athletes and to see what competitve gymnastics is all about. Our Team Gym and Performance Acro teams will also display a routine on Sunday. Seating will be provided in the Table Tennis area with the entrance for spectators through the Table Tennis doors.

Classes will run as normal on Saturday morning, 11th June between 8.45am and 1 pm. A few other classes will be affected and they will receive an email in the coming week.

Kind Regards
Karen & the Coaching Team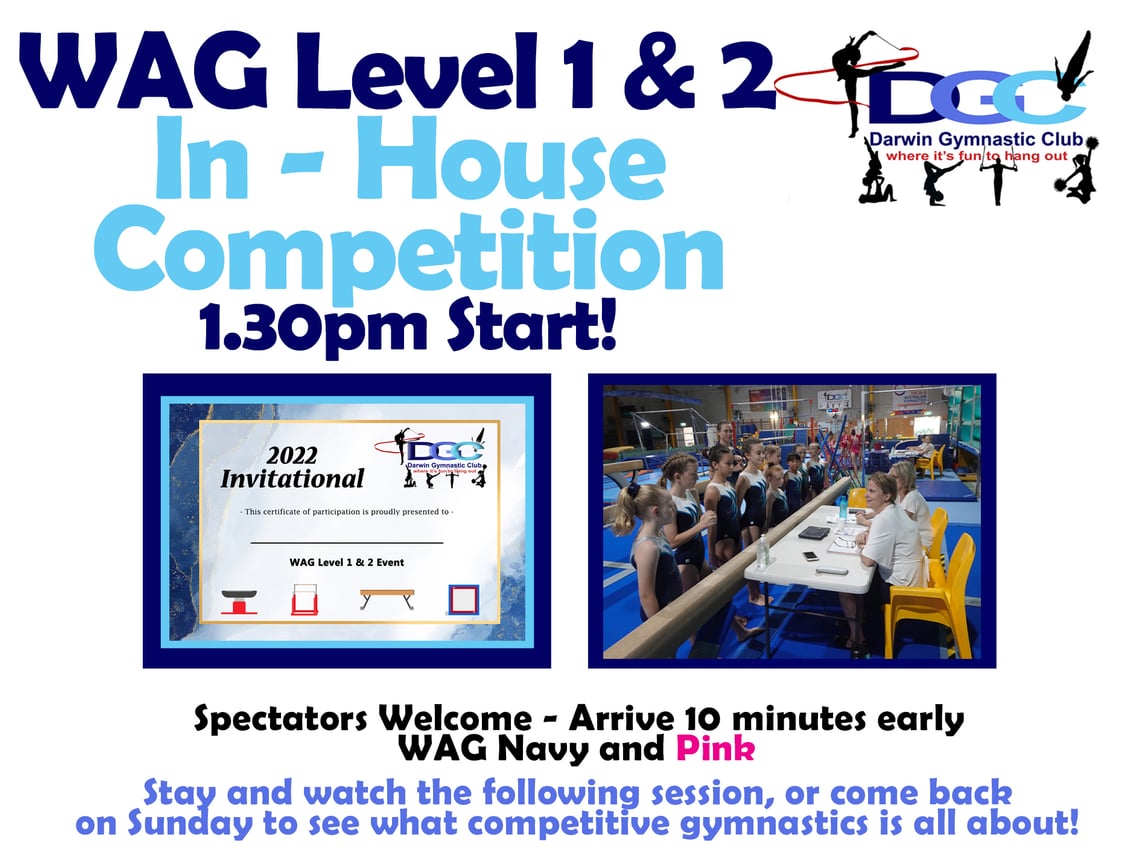 Are you good at photography? Send us your photos, or ask for our camera and take some snaps for us... Other families and gymnasts will appreciate it! :)
Keep an eye out on our social media for event photos!
Scores will be uploaded below!