Book in Here!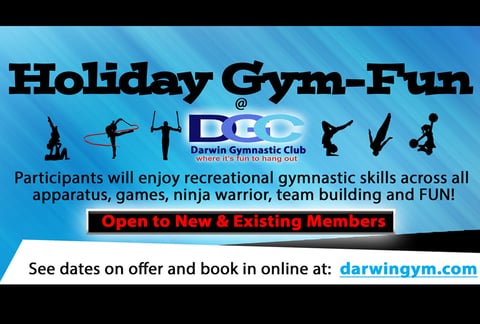 Come and try classes offer casual booking opportunities for new members to get a feel of the gym, our staff, and what classes are on offer, before committing to a term by term attendance and fee structure.
Holiday Gym-Fun sessions are open to members & non members- these sessions provide another opportunity for new members to try gymnastics and for current members to keep enjoying gymnastics and to try new things in the gym over the holidays, to book in with school friends, cousins or squad mates, with a fun, recreational focus. The half day option includes some free time to explore and the option to work on individual goals with coach assistance if requested.
Community Events: open to members & non-members include events such as Colour Gymfun Explosions, Gymfun Date Nights Fundraisers, etc).
Check out current options below! Scroll down to see ALL of the available options.